I have been itching to do some re-purposing....
I also wanted to get Gigi a chair that is her own size.
So when I came across this gem at a garage sale for $5, I snatched it up. I looked at it and thought "It can't be that much work."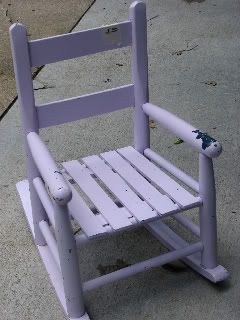 I had read on another website that Easy-Off Oven-Cleaner worked well for removing paint. I happened to have some handy. So I sprayed it down and let it sit for 5 minutes. Wow, the paint did come off pretty easily, too!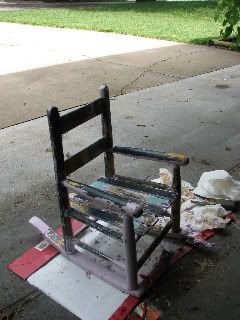 However, I didn't count on how many layers of paint were on this chair!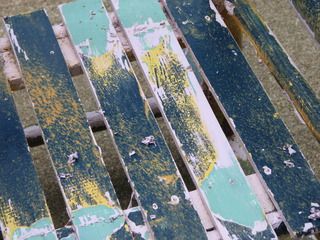 These are the colors I remember seeing. Lavender, Navy blue, yellow, aqua, red, and white. Whew! Three rounds of stripping. 2 coats of primer and then 2 coats of glossy white paint.
The finished product - and Gigi loves it!