The boy's last Basketball game is this Saturday.
When he started practice in December, he didn't know anything about basketball. Now he knows to stick with his man in defense. Unfortunately, he sticks with his man even when his team has the ball and he should be playing offense.
I don't know why his hands are on his hips here....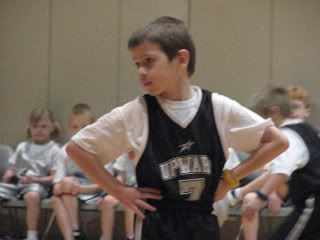 This photo is not my son with 4 arms.... He is just doing a great job guarding his MAN!
Next, he wants to try flag football...