If you have followed my blog for the last few weeks, you know my 3 princesses all had birthdays very recently. I was at a loss when it came to birthday presents for Sha Sha (11) and NiNi(9). I finally convinced them to bypass the presents and to go for a bedroom remodel. We did a lot of de-cluttering too. I forgot to take before pics until in the midst of the de-cluttering process, so you will have to use your imaginations to some degree.
So, here's the before -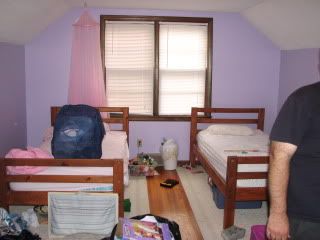 Walls were lavender with light pink canopies and baby pink quilts with fairies.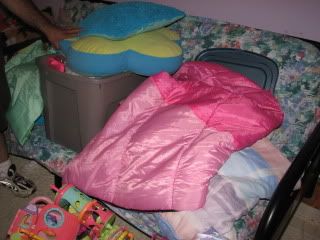 The futon and other stuff they willingly parted with.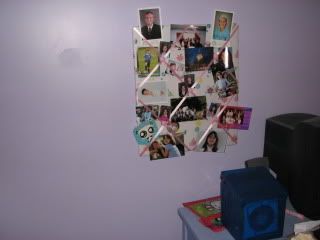 Another view close up of their lavender walls.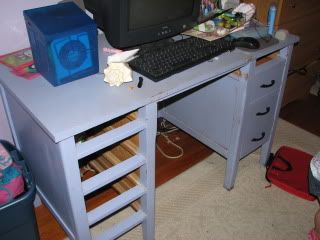 The sick blue/purple desk that had peeling paint. We mixed the leftover lavender with some bright blue leftover from their brother's bedroom to get this color. I have never been happy with it in the last 6 years.
And now - Drumroll please.....
The after photos -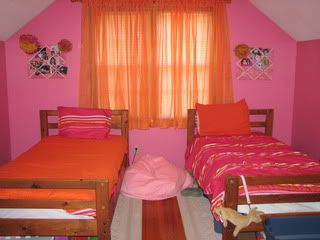 The walls have been called hot pink, Barbie pink, and hubby calls it Pepto-Bismol pink.
The new comforters and shams are reversible. Solid orange on one side and Pink with stripes on the other.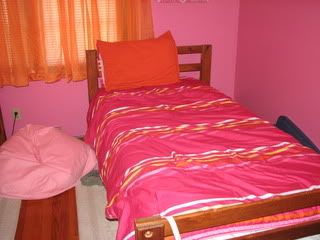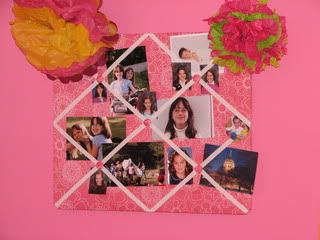 They each got a new memo board for things special to them. The tissue paper flowers were made for their birthday "fiesta".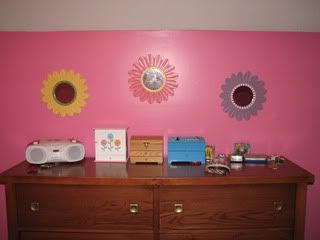 The girls and I found these cute mirrors at a yard sale for $10 for the set. They also got new dressers.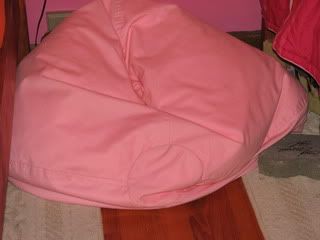 Since we got rid of the futon, the girls now have 3 beanbags to crash/read in.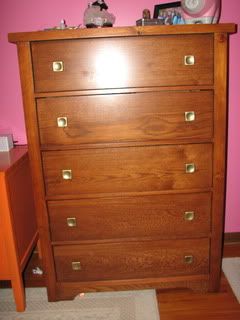 The other new dresser.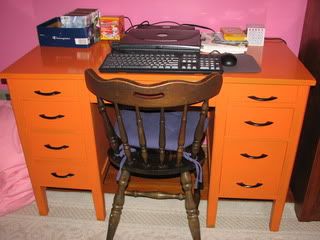 The desk painted "Home Depot" orange with 2 coats of polyurethane to help minimize chipping. That blue still showed thru on the back, but since it faces the wall, I'm not sweating it. We still want to do something with this chair. Any suggestions? I do have a LOT of orange paint left....
So, what do you think? Is this room fit to carry my darlings into their teen years?