It's so easy for me to get wrapped up in the daily life. Get up, make the coffee, get kiddos dressed, throw in the laundry (sometimes grumbling about how it never stops), yell at kids to do dishes, go to grocery store, etc. (You get the idea). Worrying about shallow things like who doesn't like me this week. Bad news all around us - unemployment rates, gas prices, grocery prices....
I've decided that I want to teach my children (and myself) that we are blessed beyond measure. That our "problems" could be much different and wider in scope. We have food to eat (good food too!), we have more than enough clothes to wear (though some of us may not be as stylish as we want!), we have a nice home with a nice bed to sleep in, we have clean water to drink.
When complaints arise about any of these things (from me as much as the children), I want to remember those who have less. Like the children in Africa. I don't say that as a guilt trip like moms that want their children to eat their brussels sprouts. I want to inspire gratefulness in my own heart as well as those of my children. I also want to live as those "to whom much is given, much is required." So I jumped at the opportunity to get involved with Kristen at
We Are That Family and her Do it For Others Project for July
. I volunteered as a seamstress to create dresses for
Little Dresses for Africa
out of pillowcases and supplies sent in by readers of the We Are That Family blog.
I created 10 dresses with the supplies I received with the help of my 12 year old and 10 year old daughters.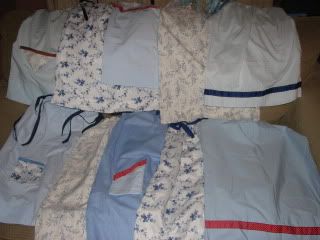 Here are some of our favorites.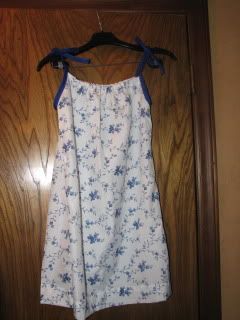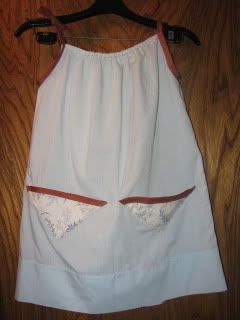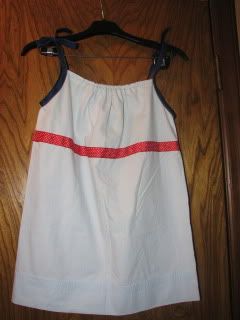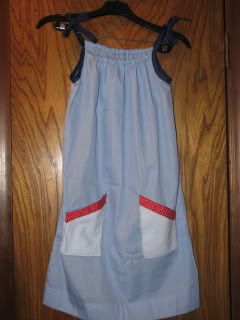 This gave me an opportunity to dwell on how blessed I truly am and to thank God for His many blessings in my life. Gratitude is the key to a soft heart. Realizing what we have versus the ambition to always acquire more, new, better.....
It has also given me a door to discussion with my children. My 3 year old repeatedly asked when HER dresses would be finished and I was able to talk with her about how some of these children only have 1 dress and how thankful they will be to receive these.
I am resolved to continue to be an example of God's Love. AND to teach my children to do the same. It's the right thing to do.