While my children are taught the REAL reason for Easter, and their need for a Savior and the hope of the resurrection, we do like us some spring crafts!
Of course - Easter eggs -
We made these designs with rubber cement. One of my favorite ways to color eggs!
And of course - these cute handprint lilies -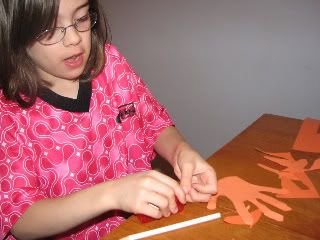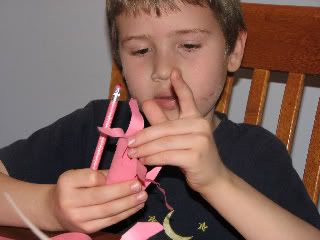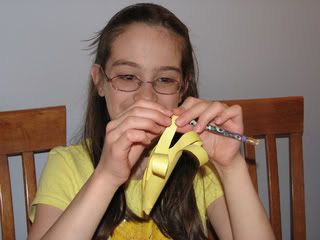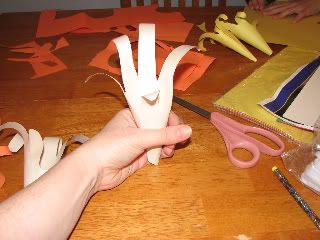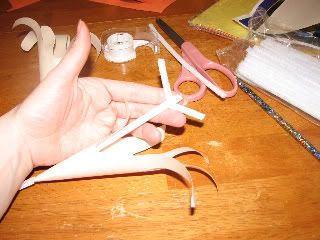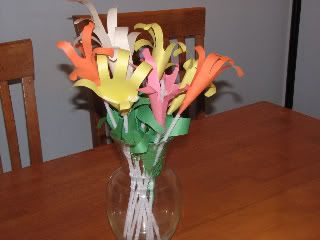 AND - after my shower, what did I find but this simple word at the base of our beautiful lilies -