I went to a card-making class last night and learned to make these puffy boxes. I couldn't resist sharing! They are super-simple, super-cute and can be made with stuff most of us have around our homes.
So here goes - my pics aren't great, but hopefully you get the idea -
First, take a CD and mark the middle on all four "sides" with a sharpie.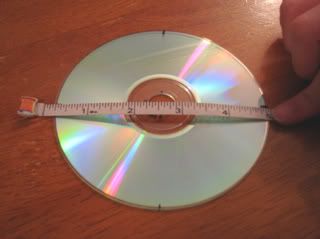 Next, take a piece of patterned paper and on the wrong side trace around the outside of the cd. Mark the four "center" marks too.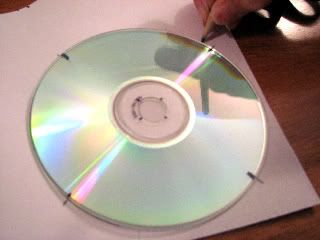 Then line up the cd between two adjacent marks and draw around the cd again.
Now, draw "ovals" inside each cirle from mark to mark.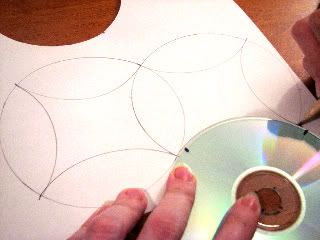 Then cut around the outside.
Next, fold along oval marks. Be careful and take your time, folding only a little at a time, since it is on a curve. I found starting in the center was easier than saving the center for the end.
This is what it should look like when it is all pre-creased.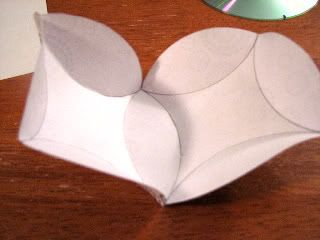 Then cut approx 27 inches of ribbon. Fold box together, Wrap ribbon around and tie.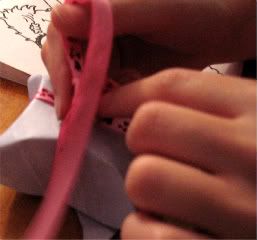 Voila! These would be sooooo cute for gift-wrapping earrings, lip gloss, bath salts or fizzies, a handful of chocolates, tealight candles, etc. How about using them for a wedding or baby shower favor?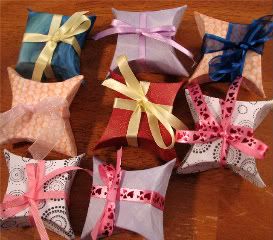 I might try some larger circles too, to make a little larger box...
My 10 year old had no problem making these. My 6 year old and 8 year old needed help holding the cd still while tracing and folding on the lines. But it provided a great motor skill activity (and boredom buster!) We made 7 between the four of us in around an hour (that included gathering the supplies and cleaning up)!
BTW - The giveaways for
Saints in Limbo
and
Stealing Home
end tomorrow. Check out the links in the right sidebar! (I'll probably post the winners on Monday.) The Sisterchicks giveaway lasts until next Friday!