Okay, so I know I am a LITTLE late in posting these, but here are the pics of my darling children and their valentine boxes.
Sha Sha made a locker we found in Family Fun.
NiNi made a mailbox....all her idea....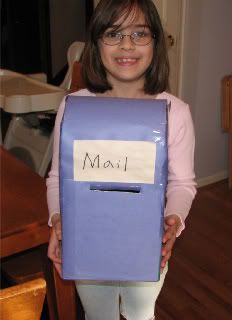 and The Boy made a rocket....
And they did sooo much of the work themselves. I loved watching them create them!