Day 6 is here! The Finale of the 2009 family staycation!! It was a good and busy day again today. First we went to the old Union Station building that has been renovated into a Museum and entertainment complex.
She liked the echo of her voice!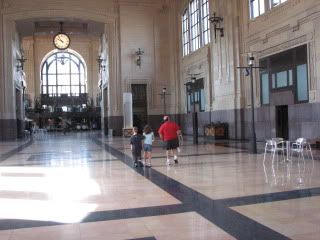 The architecture is beautiful!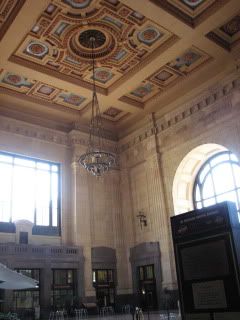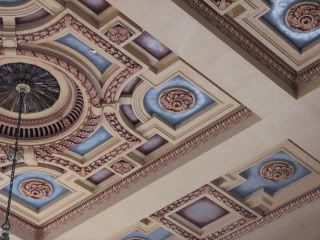 We went to the travelling Narnia exhibit which unfortunately would not let us take pics inside the exhibit.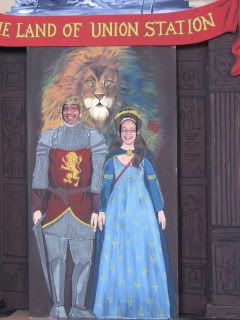 Then courtesy of the internet, we enjoyed a free visit to the Science City Museum for kids. It is fun! Two floors of science related interactive exhibits.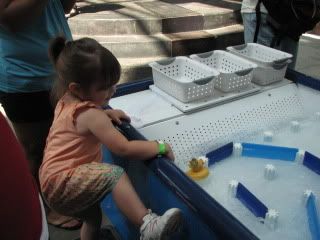 She tried to take a bath with the ducks!
This bike is on the second story - it was hard to watch them do this.
Hubs and the boy really enjoyed playing this pipe instrument with flip-flops.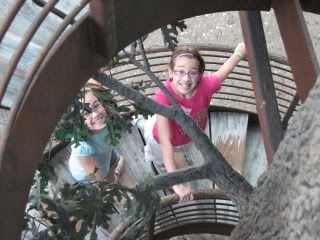 Aren't they cute?
Then we crossed the street to Crown Center and had lunch at Fritz's. The food is just diner hamburgers, but the delivery style is unique.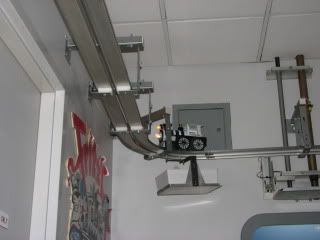 Yep that's a train.
And here are my engineers.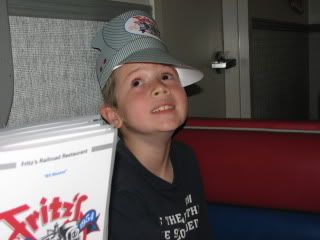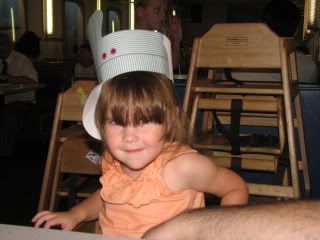 We visited this free exhibit of "lego art" All the mosaics and sculptures are made completely of legos!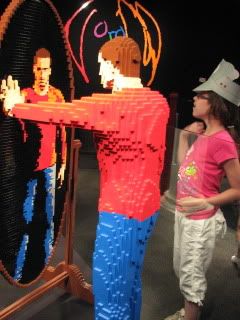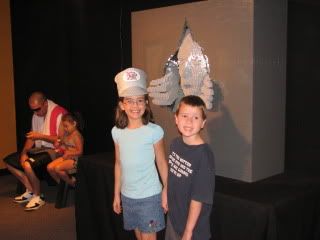 Then we went to the Crayola store. There are lots of fun things in this store.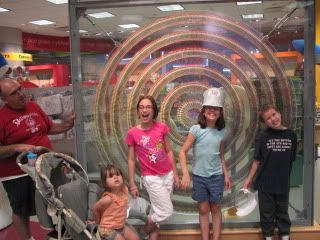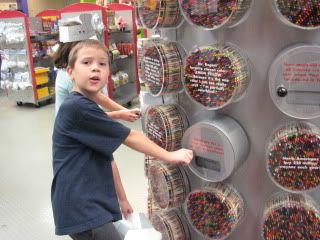 Then it was back home for another mandatory rest period. Then we had a pizza indoor picnic and watched a movie.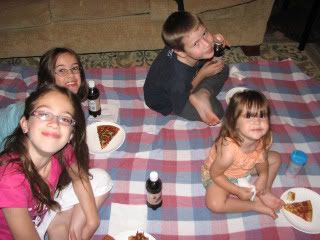 We also had an impromptu beauty session.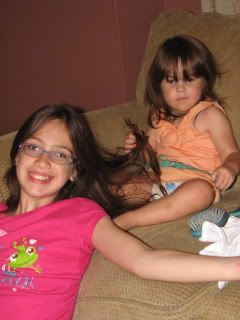 Now, we are ready for school to start. Well almost. We need to get a little rest first! Thanks for sharing the fun with us this last week! Anyone need a travel agent?