If you are interested in Operation Organization visit Melinda's blog
Coming Clean: Confessions of an Imperfect Parent.

You may remember that my goal this week was my art supply/linen closet. Here are the before pics I shared last week.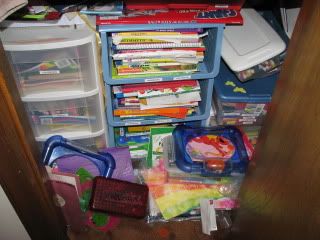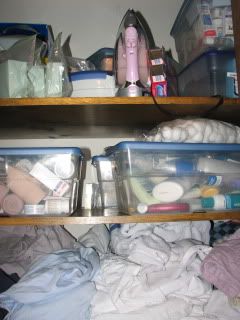 Shameful!!!
So I buckled down and spent hours cleaning out this closet! I threw away two bags of stuff, have a bag of old linens to donate, and here are the after pics.
TADA!!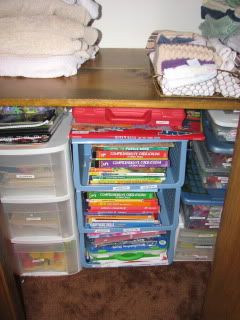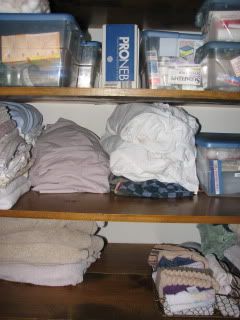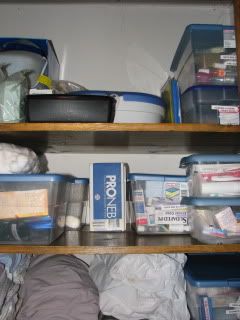 One problem I had was keeping all the sheet sets together. I heard someone say recently that they folded the fitted and flat sheet and put them inside the pillowcase! Brilliant! Used that idea!
My goal for this week -
Three kitchen utensil and gadget drawers and my spice/baking supply cabinet.
Here are the ugly before pics -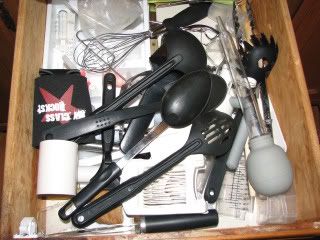 I love kitchen gadgets, now I need to find a way to find what I need easily.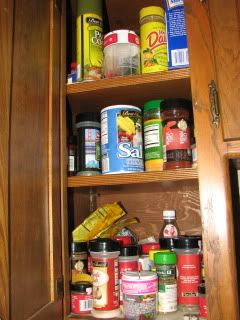 This just needs to be cleaned and purged!
Come back next Friday to see if I succeed!!! Happy organizing!