Today was Family Staycation Day One! On the agenda was a round of mini golf and a visit to the outdoor community theatre showing "The Wizard of Oz".
Nini got a hole in one on the second hole, only the second time she has ever played mini golf!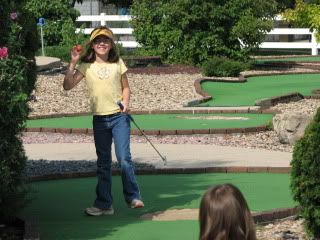 ShaSha took everything very seriously and didn't miss very many of the hazards.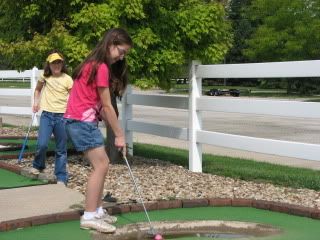 The boy enjoyed "guiding" the ball, OR using the club at a baseball bat.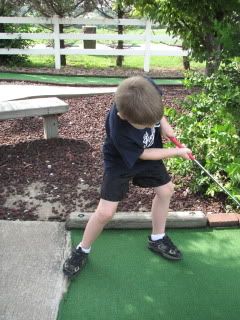 Gigi enjoyed hitting the ball on the first two holes, but then she discovered the water hazards and enjoyed picking up all the balls and throwing them in!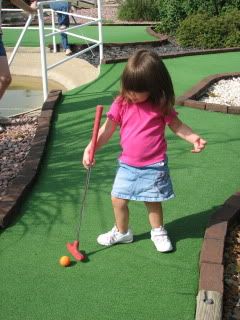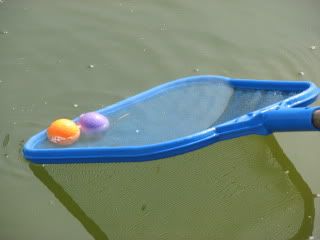 Then, tonight we went to see the Wizard of OZ. Here everyone is enjoying cotton candy before the show. I am a mean mom. This was the first time that 3 of my kiddos have ever had it! (It was Dad's idea tonight!)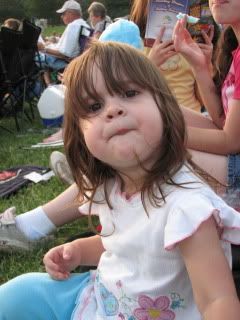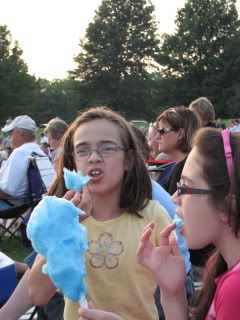 Here they are enjoying the pre-show entertainment.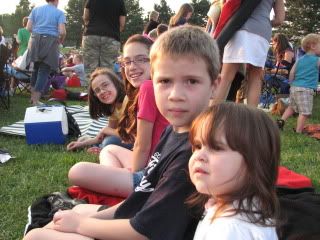 The acting, staging and costuming was very good! Gigi loved the Munchkins so much she bonked her head into my face and gave me a fat lip! I love the full lips of Angelina Jolie, but not this way! (And no, I am not sharing any photos!)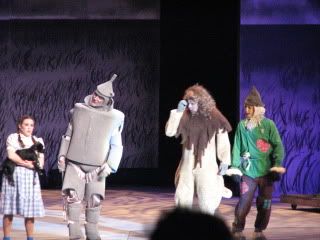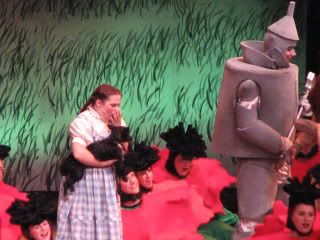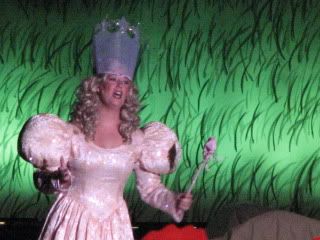 Our reward for this day? Some great smiling faces, laughter, memories, oh yeah - the fat lip and a sunburn for mom too!