If you are interested in Operation Organization visit Melinda's blog
Coming Clean: Confessions of an Imperfect Parent.
This week has flown by! I found myself scrambling today to complete my week 3 goal. If you missed it last Friday, my goal was to tame my spice cabinet and utensil drawers in the kitchen.
So without further adieu, here are the before pics again -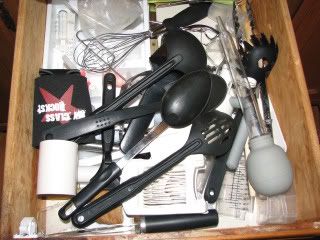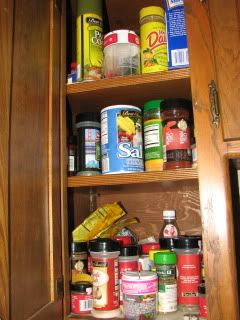 And the afters -
I have filled up my spice rack. I changed the bottles to reflect the spices I use most frequently! I love my Dymo labeler!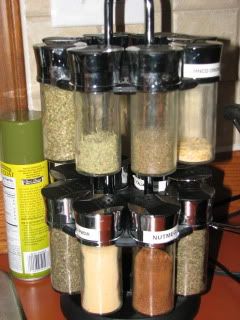 I also have separate baskets for Italian, Chinese, and Mexican spices. I have a basket for sprinkles and extracts, etc. I purchased baskets at Target and Dollar General and spent a total of $14.
I plan to used my labeler to label the baskets too, but I haven't had a chance today.
The utensil drawers still seem a little cluttered to me, although they are better. I washed them out and pitched pacifiers that haven't been used since last summer! (Among other things!)
So, what's next weeks goal you ask? How can I find anything else that needs organizing? I've already done the
linen/art closet
, tamed the
shoe mess
, and now the spices and utensils. What could be left you ask? I am warning you that this isn't pretty and these images may be disturbing.... My "pantry" cabinets need some work! Here is the before -
Come back next Friday to see my progress!