We have lived in our current house almost 6 years. We bought the house with lots of plans to update and change things, but it always seemed like once we had the money saved to do something, there was something more important to dedicate the money to. We have decided to do little things ourselves (or try to) to save money.
I have to admit that we don't have a lot of experience "doing" home projects, but we like to watch DIY. I also admit I was nervous that we might become a "Renovation Reality". If you haven't seen it, it is a show that chronicles the experiences of people doing DIY projects and frequently biting off more than they can chew (so to speak) and practicing Murphy's law.
When we moved in the backsplash was only behind the drop-in range and was pink/blue/white tile (I wish I had pics).
I painted the tile first and the paint peeled.
I didn't start taking pics until after hubby had ripped down the tile and taken down the vent hood.
So - before -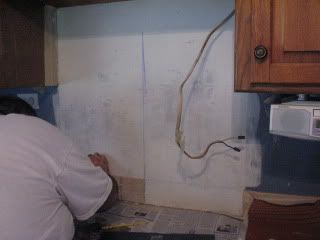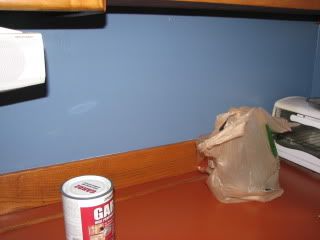 Here are some "during" -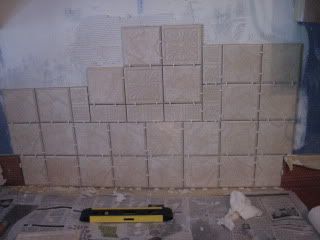 And now the "almost after" (we still need to caulk)-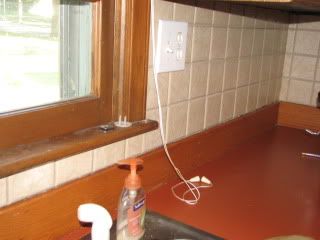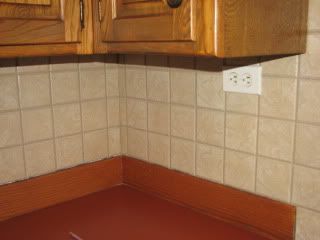 Hubby did a great job, didn't he?!!
If you want to do this yourself, you can. Just do what we did - google "DIY backsplash tile" and talk to your resident Home Depot expert.
Now, what should we tackle next?